I'm currently painstakingly piecing together 3 essays for posting, have ideas for about a dozen more in the works, am jotting down story ideas, art journaling, making mandalas, getting the book proposal together, eeking out a marginal income, and I've started training, again.  Finally.  It took me almost a year to see that I was living in near perfect circumstances for training, but that's another essay.
I took a few photos yesterday morning, because it's really easy to quiet any arguments with one's doubting, lazy self when the skies are perfectly blue, the hills sing, and the trees dance in quiet unison, and I thought to share that beauty, here.  No one around, rarely even a car.  Quite extraordinary.  Also, I wanted to provide proof that I really do live "in the middle of nowhere," most of these views less than a half-a-mile from my doorstep.
I set out yesterday morning about seven-thirty or so in the morning.  The temperature was about 2 degrees, but it felt colder.  My eyes watered, the tears freezing by the time they hit my lower cheeks, the mucous in my nose started running like a river down my throat, and when I tried to spit it out, it congealed in the cold, hit my sweater and hair, and froze.  By the time I got home, the cotton handkerchief in my pocket subsequently used for spitting was a mangled, frozen, rock hard trophy of besting myself.
I felt like I had what it takes to be a hard core runner.  Moments like that, in solitude with frozen snotty spit on an old sweater, steamy breath, tight thighs that are resisting any stride, hills that challenge then release then challenge again, the early morning sun, and an open road, make believing easy and natural.
This is my backyard, a gift I've been given for I don't know how long.  I hope you enjoy the views.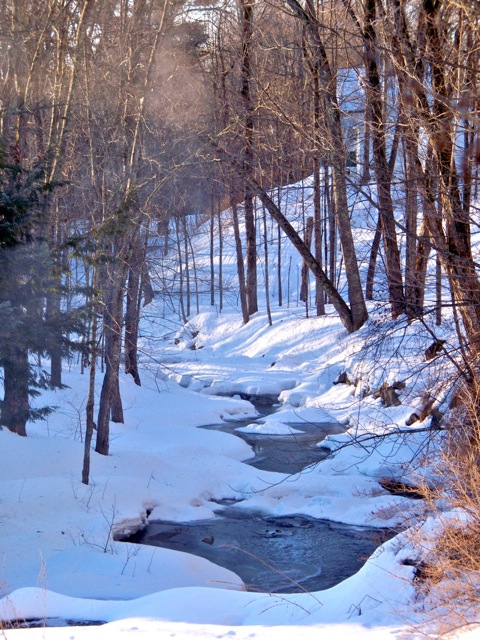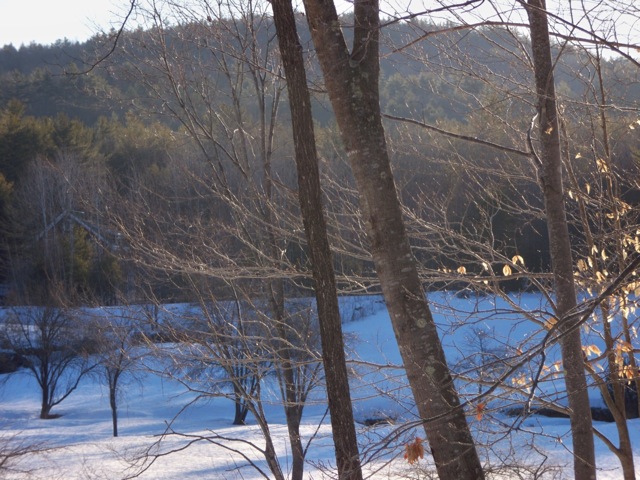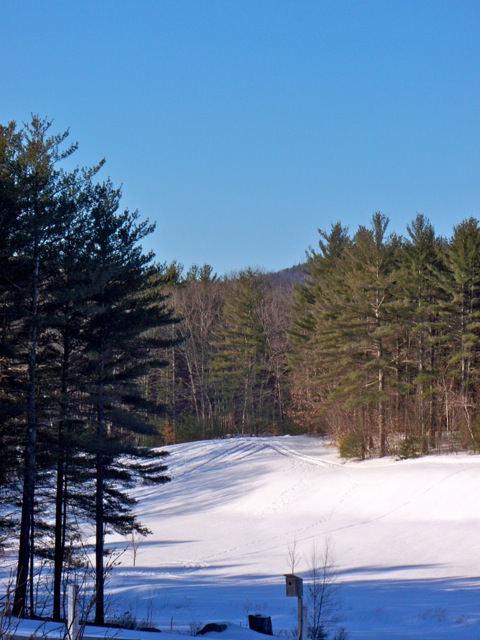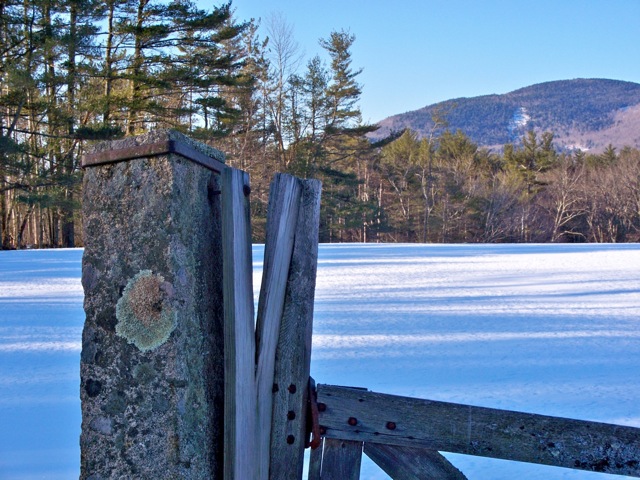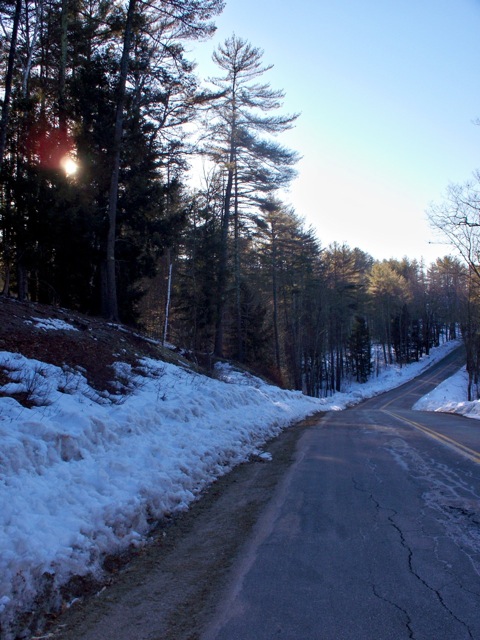 "They have seen Death and ultimate defeat,
and yet they would not in despair retreat,
but oft to victory have tuned the lyre
and kindled hearts with legendary fire,
illuminating Now and dark Hath-been
with light of suns as yet by no man seen."
— J.R.R. Tolkien, Tree and Leaf